Imagine yourself getting in your car to go 'somewhere' without clearly defining where "somewhere" is. How do you get there? How will you know when you have arrived? You'd probably never do this, yet this is how many people live their lives.
Most people will tell you they want to be successful, yet they've never defined for themselves what success is.
We've spent a lot of time thinking about this. Our definition may not be all-inclusive, and might not be the one that you adopt, and that's OK. The important thing is that you develop a definition that works for you.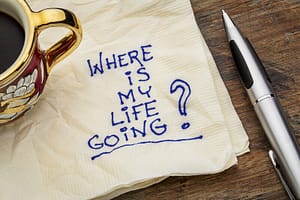 This is what success looks like to us. A successful life:
Aligns with your purpose in life
Is attractive to others; enjoyable and fulfilling even when things are uncomfortable and difficult
Makes the greatest difference to the most people
Is on a trajectory to continue a legacy after we're gone
Feel free to borrow our definition, or develop one of your own. Take a few minutes right now to create your own points of success. A successful life:
The above is an excerpt from the eBook, "It's OK and Possible to Love Your Life" written by Coaches Randy and Robin which is available to GAP Crosser members under our Freely Receive Policy.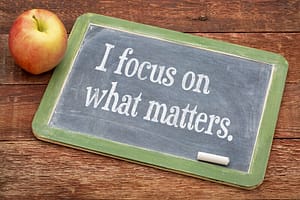 We believe what we do is always a byproduct of who we are, no matter what our intentions are or how we package what we're offering. You might therefore say, "human doing" is an expression of "human being." Because of this, we think it's wise to focus on living and working from the inside, out.
Here are a few reasons to consider adopting an inside-out model of living:
It values and prioritizes fruitfulness over busyness. Specifically, it keeps relationships central in all that's accomplished. Fruitfulness is a byproduct of healthy connections, prioritizing the art of being fully present in each moment, with God and the person or people we are with. This is something we call living WOW in the NOW.
It realizes that results don't matter if they're not those intended by God. To get God's results, we need an alignment with His perspective regarding ourselves and whoever we are interacting with. This is an IMPORTANT LIFE SECRET!